Let's blabla !
Let's PechaKucha !
20 images x 20 seconds for each speaker.
Tempo, story, tension, show-and-tell.
PechaKucha Night Brussels
The PechaKucha concept: each speaker has 400 seconds - 6 minutes 40 sec. - for a presentation in 20 images. Each image is on screen for only 20 seconds. No more, no less.
Follow @pechakuchaBRU for the updates via Twitter / use #pechakucha for the conversations.
Thanks for spreading the word, sharing the world !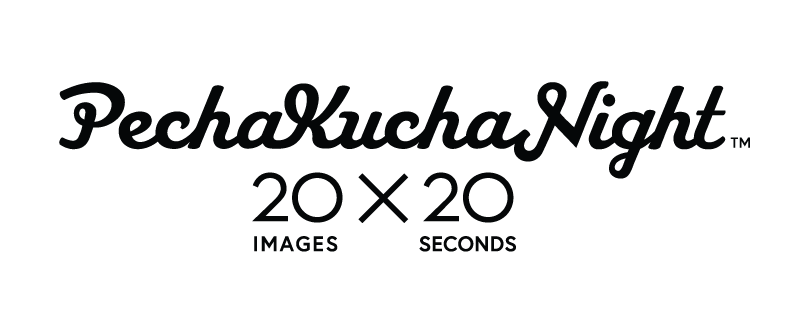 The PechaKucha format is devised and shared by Klein Dytham Architecture. The first PK took place in 2003 in Tokyo and today more than 1000 cities have PechaKucha Nights. The Brussels edition was launched by Alok b. Nandi in Brussels in 2007.
We recommend that you arrive half an hour early. Note that the list of speakers is published few days before a PechaKucha and is not in the speaking order - this will be given at the PechaKucha Night!

PechaKucha Night Brussels Vol. 58
When
- PKN #58 on September 20th 2017 at 20:00
Where
- Recyclart - 1000 Brussels (walking distance from Central Station, close to Brigittines)
Registration
- takes place
here => free evening with registration
Who
- Speakers planned for the #PKN58 edition on Sept. 20th are, in alphabetical order:
_ Jean-François De Hertogh - The retrenchment of nations vs the emergence of city-states
_ Pauline de La Boulaye - Being Urban
_ Bram Dewolfs - Urban Foxes & city innovation
_ Eugenia Forcat - Innovation: it's not about the destination; it's about the journey
_ Alain Heureux - Brussels Creative is fostering cross-over innovation
_ Julien Jacquet - PermaFungi, urban agriculture & circular economy
_ DJ Jooles - the Sciences of DJing
_ Alexandra Pisco - Reflecting your heritage in design
_ Shamma Raghib - Future of commerce
_ Rozina Spinnoy - Designing for inclusion/mental health
_ Joris Van Droogenbroeck - Vibes for a new economy
_ Xavier Wielemans - Augmented dreams of "mixity" in Brussels
Partners for this edition are
Recyclart
,
Design September
.
Previous PechaKucha Nights
Speakers for PKN #56 on March 9th, 2017 - in connection with EPUB Conference - at KBR / Royal Library / Bibliothèque Royale were
_ Karine Duperret - L'Apprimerie
_ Odile Flament - Ma Mamie en Poévie
_ François Jourde - La réalité augmentée : une nouvelle écriture pour apprendre et s'exprimer
_ Edouard Meier - Creatis, entrepreneuriat culturel
_ Jean-Philippe Thivet - Looking for Mr Perfect
_ Shalev Vayness - Isako, structuration de contenus

Speakers for PKN #55 on Jan.25th, 2017 - in connection with CPDP Conferences - at Halles de Schaerbeek were
_ Vincent Alexis - bxl.wildlife
_ Olivier Arifon - Brussels-Guanghzou the loop
_ Georges Ataya - Skills gap and data privacy education
_ Andras Baneth - Uberification and its discontents
_ Eleanor Bauer - Dadaism (Ontological Jungle)
_ Iris Huis in 't Veld - The Internet of Things-you-don't-really-need
_ Philippe Kern - The politics of culture advocacy
_ Lionel Philipperon - About renovation in architecture
_ Natacha Roussel & Hellekin - Small singularities


Speakers for PKN #54 on Dec.8th, 2016 at Square (Panoramic Hall) were
_ Jan De Coster - Founder of Slightly Overdone Studio & robot designer
_ Florent De Ganck - Vélo M2: Energy platform and multifunctional modules for cargo bikes
_ Elise Elsacker - Architect, PhD candidate in Living-Materials, Co-creator Magma Nova, Living Zero-Waste
_ Katrien Herdewyn - Engineer with PhD in Physics and shoe designer of her own brand Elegnano
_ Kimberly Kirkham - Runs the Girls Get Set programme for GE in the UK
_ Niamh Scanlon - 2015 European Digital Girl of the Year
_ Manon Van Hoorebeke - 2014 European Digital Girl of the Year

Previous PechaKucha Nights
Speakers for PKN #53 on Nov. 22nd 2016 at ULB Solvay were:

_ Georges Ataya - Cybercrime and protection
_ Dirk De Nijs - Cybersecurity management guide
_ Guy Kindermans - Writing about Security
_ Florence Pire - Daisy Croquette
_ Marc Vael - Data & Goliath
_ Erik Vanderhasselt - Social Engineering
_ Joris Van den Broeck - Trasys security consultant
Speakers for PKN #52 on Sept. 20th 2016 at Recyclart were:

_ Isabelle Bats - author, performer, theatre director
_ Estelle Berger, Strate School of Design (France) - The Topiae project, designing future CV
_ Axel Cleeremans - professor of cognitive sciences, research director ULB
_ Jonna Häkkilä - industrial design professor, Univ. of Lapland
_ Anne Leemans - Y Design Foundation, looking at mobility a.o.
_ Sonia Massari - food & design - director Gustolab, Roma
_ Damian O'Sullivan - Studio O'Sullivan, working w/ Hermes, Delvaux a.o.
_ Andri Søren Haflidason, Brice Deloose - Brussels Electronic Marathon / FTRSND
_ Rozina Spinnoy - Belgium Design Council
_ Dries Tack - business developer & promoter - Escritoire / Belgian Boutique
Partners for this edition were Recyclart, Design September, EU Design Days.
PechaKucha Night Vol. 51
Speakers for PKN #51 on Sept. 3rd 2016 at Bozar were:

_ Michel Culot - Drohme
_ Brice Deloose - Brussels Electronic Marathon
_ Jean Jauniaux - Pen Club Belgium
_ François Jourde - L'attention à l'école à l'heure du numérique
_ Céline Loop - productrice, What About Production (BE) & Oddjoint (IN)
_ Larry Moffett - Brussels Maker Fair
_ Stéphanie Sellier - French Connect
_ Bruno Veyckemans - ici.brussels - open data
_ Olivier Wathelet - anthropologue, "Jouer avec les futurs ?"
_ Frédéric Young - Les fins du droit d'auteur
Partner for this edition (mostly in French) was Brussels Creative Forum.
PechaKucha Night Vol. 50
Speakers for PKN #50 on May 24th 2016 at Recyclart were:

_ Giovanna Massoni - Virginio Briatore / Brussels-Milano
_ Guy-Claude Agoton - Ideat Paris
_ Anna Bernagozzi - ENSAD Paris
_ No More twist - design textile
_ Philippe Pourhashemi - fashion consultant
_ Giulia Mensitieri - anthropologue
_ Ficheroulle, Gernay, Vandeputte, Vandewalle - design
_ Alain Gilles - design
_ Paulo Mariotti - dessins
_ Laurent Dombrowicz - fashion
_ Wallonie Bruxelles Design Mode - WBDM Team
Partner for this edition was WBDM celebrating its 10th anniversary.
PechaKucha Night Vol. 48
Speakers for PKN #48 on Jan. 26th 2016 at Les Halles were:

_ Jasper Bergink - Jasper, The Search for Happiness, & You
_ Maryant Fernández & Diego Naranjo, EDRI - Are you a terrorist?
_ Gloria González Fuster - Teach privacy, fear nothing
_ Steven Guermeur, artist - White cube for Emergency
_ Linc Jackson - By Bicycle and By Camera
_ Ali Sohail, Startup Weekends Antwerp, Ghent, Leuven - Fashion, Food, Education Innovation
_ Malte Spitz, author, activist and member of the Board of the German Green Party
_ Elena Tosheva - Why we need to raise more entrepreneurial kids
_ David Willows, Director of Admissions and Advancement, International School of Brussels - The best idea I ever had: my story
Partner for this edition is the CPDP conference.
PechaKucha Night Brussels
PechaKucha Night Brussels is busy documenting previous PechaKucha - So, if you have been PKN Brussels speaker, do get in touch.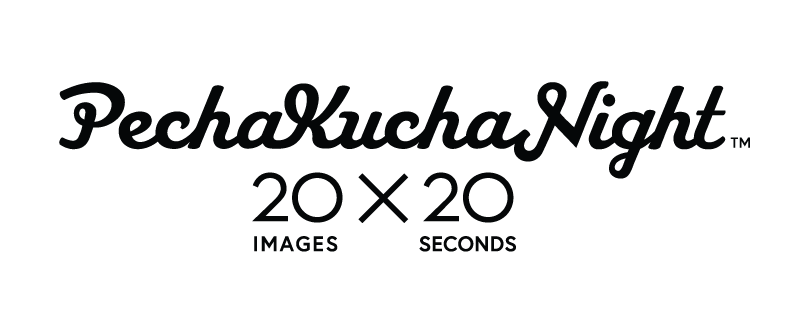 PechaKucha Night Vol. 46
Speakers for PKN #46 on Sept. 23rd 2015 at Recyclart were:

_ Carl Eric Anspach - Local Eat _ Gaurav Gupta - Cardamon Connections _ Deepak Mehta - 3D printing _ Shirin Mirachor - Get Me, Rotterdam _ Shanturu Prem - Voyage from Germany to … _ Melissa Rancourt - Green Light for Girls _ Martin Thim - WorldPerfect - Aarhus 2017 _ Päivi Tahkokallio - Wicked problems and design. Case Arctic _ Isabelle Verilhac - St-Etienne Forum Design & Innovation Partners for this edition are Recyclart, Design September and EU Design Days.

PechaKucha Night Vol. 25
The Brussels PechaKucha Night #25 took place in connection with the Slow Food Goûter Bruxelles week and Design September. Speakers were:

_ Muriel Bernard, eFarmz, distribution et livraison de produits bio locaux
_ Marc Brétillot, designer culinaire, Paris
_ Earlwyn Covington, Thinking Food Design
_ Yo De Beule, de Duizendlad, potager bio, plantes et herbes rares
_ Bart De Pooter, chef** du Pastorale
_ Philippe Emanuelli, sommelier - Café des Spores - Supersec fruits de mer déshydratés
_ Marco Guevara, Curador, Museo de Arte y Diseño Contemporáneo, Costa Rica
_ Joep Paemen, Information & Food Analogies
_ Jean Van Roy, brasseur de la dynastie Cantillon, spécialiste de la fermentation spontanée

Language for this edition: talks in French and some in English.
© 2017 PechaKucha Brussels
presented by Architempo / propelled by Tempocode
processed by Klabfab / produced by Point of View vzw/asbl